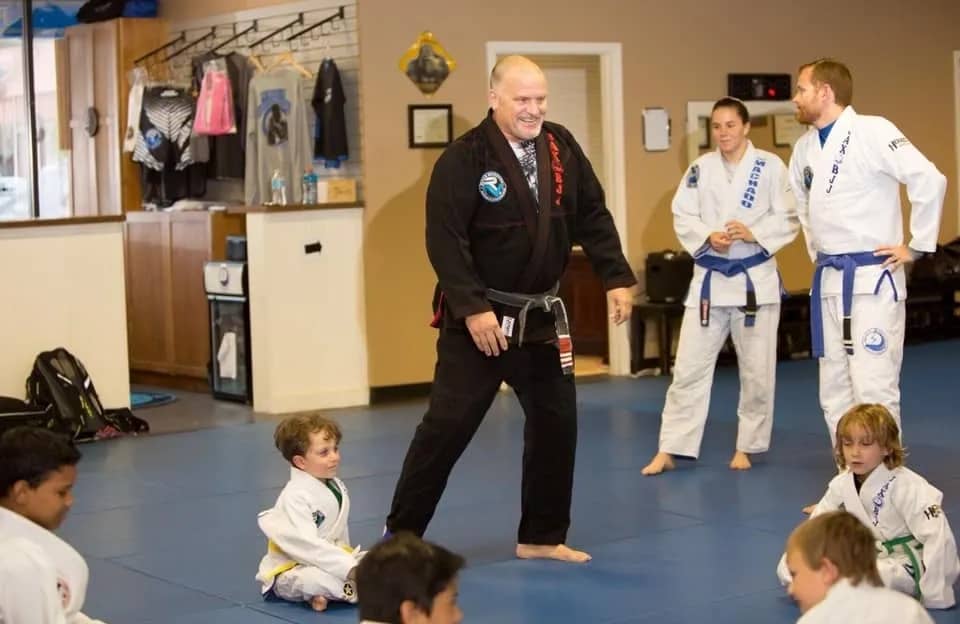 Here it is, almost Labor Day and we are settling on a Schedule for BJJ and our Kids BJJ Classes in Hendersonville, NC.
Hendo BJJ is operating out of Rise MMA near downtown Hendersonville. Rise MMA teaches boxing, Kickboxing, and Muay Thai; along with personal training. Hendo BJJ, as you would guess teaches traditional Gracie Jiu-Jitsu to Adults, and we are starting our Kids BJJ classes full time, beginning on Tuesday, September 7, 2021.
We've settled on a schedule, which is subject to change as we grow, and here it is:
Hendo BJJ & MMA Weekly Schedule:
Kids BJJ & MMA
Tuesday:
12:00 PM – 1:00 PM
6:00 PM – 6:50 PM
Thursday:
6:00 PM – 6:50 PM
Saturday:
10:00 AM – 10:50 AMMA
Adult BJJ & MMA
Tuesday & Thursday
11:00 AM – 12:00 PM
4:30 PM – 6:00 PM
Saturday
11:00 AM – 12:00 PM
First Time at Hendo BJJ?
So this may be your first time at a BJJ Academy. What do you need to know?
First of all we are a family friendly group, as we believe that BJJ is for everyone! We encourage families to train in Gracie Jiu Jitsu. Our classes run back to back, so parents can train while the kids are doing their homework.
You will see right off the bat that we stress safety to ALL STUDENTS. Our expectation is that we all show respect to one another, and always work at being good training partners. As you will be new, feel free to ask one of the instructors if there is something that you don't quite understand.
FAQ's for BJJ Classes
What should my children and/or I wear?
The first time in, if you have never trained, just wear something modest that you would wear to the gym or for a walk in the park. Should you decide to continue training, you will need a Gi (uniform) which is included in your registration.
What should I bring?
It's always smart to bring water or a sports drink, and of course, a great attitude!
What equipment do I need in addition to the Gi for BJJ?
I personally use a mouthpiece that you can get at any sports store. Some choose not to. It's personal preference
What else will I need for MMA and/or Combatives?
You will need a mouthpiece, groin protection, gi pants and a tee-shirt of rash guard.
How do you run your classes?
As a group we will stretch, do some warm up drills, learn BJJ techniques, drill the techniques and as you progress you will train live with a more experienced team mate.
In the children's classes we do things very similar, but a their level; and we add a mat chat after they are good and warmed up.
Will I need to sign a waiver?
Yes, we require a waiver to be executed prior to any training. Parents must sign for their children, and anyone training in the adult class who sign for themselves must be 18 years years of age, and if they are not 18, their parents MUST sign a waiver for him/her.
Well, there you have it….our schedule and some questions that you may have had on your mind. Last thing is I will ask you to review the information on our website at: www.HendoBJJ.com. Specifically I ask you to please read our Philosophy in BJJ at Hendo BJJ. It's what we build on, and I've done so for over 20 years.
I look forward to meeting and training with you. You will be something in 8-10 years…so why not become a BJJ Black Belt?
"Train Hard, Train Smart…..Train for LIFE!"
Good Training,
Prof. Larry Shealy
3rd Degree Rigan Machado Black Belt Instructor