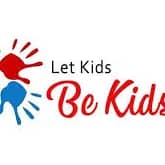 I love how Helio Gracie introduced his kids onto the BJJ mats. I was told that he let them play in the Academy, kick soccer balls and have fun. I was told that it was always fun and winning was not pushed on them.
In Rickson Gracie's book Breathe, he talks about his dad telling him before his first competition that if he won, he'd get an ice cream cone, and if he lost, he'd get two ice cream cones. This move by his dad took all the pressure of winning off of him as a child, and allowed him to have fun as a kid in BJJ. That rings true with me.
It's not always about winning, it's about enjoying the process. If you have fun, stick to the process and keep training….you WILL GET VERY GOOD in Jiu-Jitsu. I've seen it 100's of times with my child and adult students.
The road to black belt is many, many years, let them enjoy the journey. I've seen children with great potential get burned out, not from the Jiu-Jitsu but from the pressure the parent puts on them to "be good" or "be the best" or to "win tournaments".
If kids want that, GREAT, but if they don't, no matter how much the parent wants these successes, if it's not in the child's heart, it's not going to happen.
The formative years in BJJ should be fun and stress free. Enjoy it, and as they get older they will continue to enjoy it, and most likely make Jiu-Jitsu their lifestyle. When you truly love what you are doing, it's not work.
When you are pushed or trying to please a parent, it's a recipe to disaster.
Please consider this parents as your child tries to find their way in sports….be it baseball, soccer, football, and yes, even Brazilian Jiu-Jitsu!
So let's do this: Let's let kids be kids as they find their way in sports.
"Train Hard, Train Smart…. Have Fun"