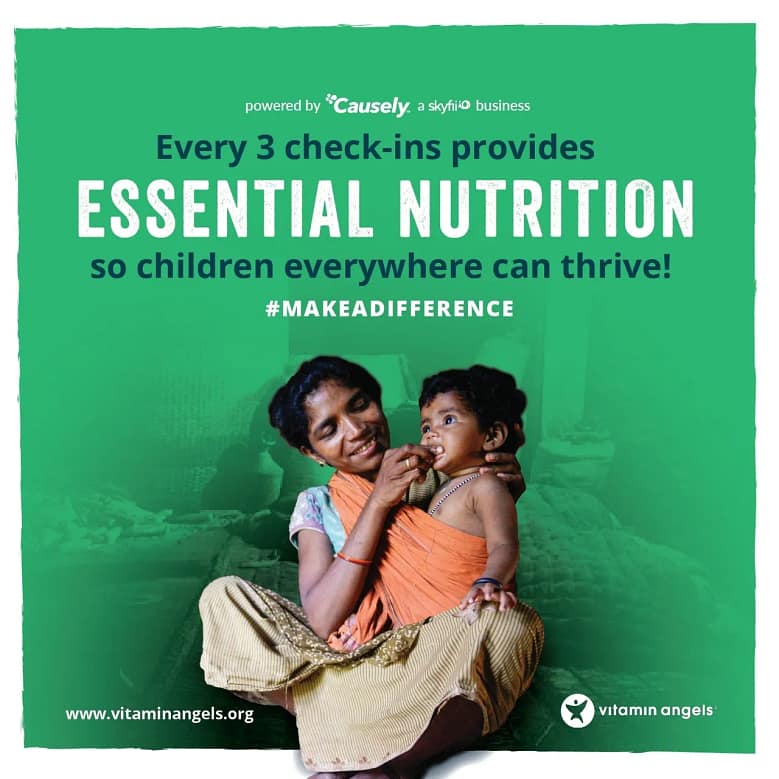 Hello Team!
For the month of April, every 3 Facebook check-ins and reviews will provide essential nutrition so children can thrive with Vitamin Angels!
Vitamin Angels is a top-rated nonprofit working to improve nutrition for women and children in underserved communities. Through their network of partners, they are reaching moms and kids in all 50 U.S. states and 65 countries worldwide. You can visit www.vitaminangels.org to learn more!
The hashtag this month is #makeadifference. Thank you for encouraging everyone that comes through the door to check-in to create healthier, brighter futures for children everywhere!!
Sincerely,
Larry Shealy
P.S. If you haven't heard of Causely, here's how it works… Causely makes a donation to a great cause every time people check-in at our location. To learn more about Causely visit https://www.causely.com/wall-of-giving.